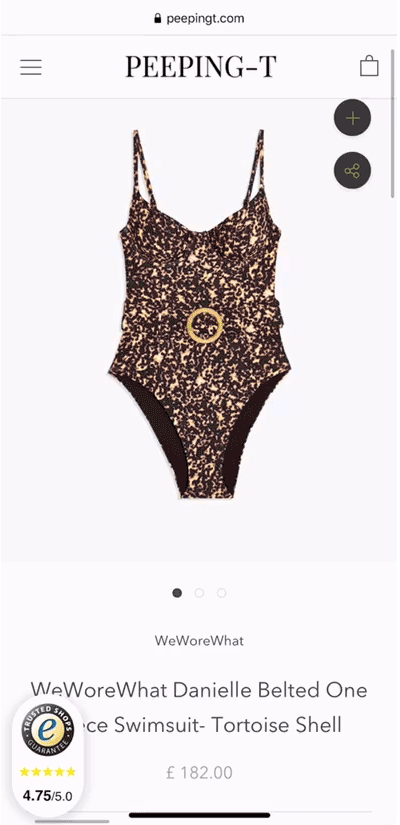 A New online Shopping Experience Has Arrived!
Now You Can Add
a Free back up size
to your order*
Unsure of what size to buy?
Don't want to pay for two sizes just to see which size will fit?
Well good news. That's all about to change with our new free 7 Day Try-Out Service. It's simply and seamless:
1. Add your main size and free back up size to your cart and checkout.
2. We'll ship to you free of charge just pay a small insurance fee.
3. You'll have 7 days to try-on. Keep the size that fits, return the other for free to a local 24/7 drop-off locker.
The Luxury Vacation Boutique With Soul
90 Days Return Policy
Refunds within one working day.


Trackable Worldwide Delivery
Free UK Deliveries and on orders over £300
Free UK Returns
Free worldwide returns for members
We will not work with brands that forsake quality and ethical standards.

We will ensure a luxury experience is attainable for all.
Will give back to the community through collaborative working, sponsorships, and empowering others.
Promote balanced ideas of beauty, ensuring inclusivity and diversity. Promote women's health and raise awareness by highlighting and supporting worthy causes to improve our lives.
Under Privileged & Poverty Focused
Donate a percentage of profits to help worthwhile causes for women and children.
Sustainable & Ethically Conscience
Working towards a sustainable and ethical future, utilising eco-friendly services and packaging solutions. Will only work with ethically sourced and sustainable brands.